Meet the Team!
The dedicated students who make this possible.
Brian Fu - President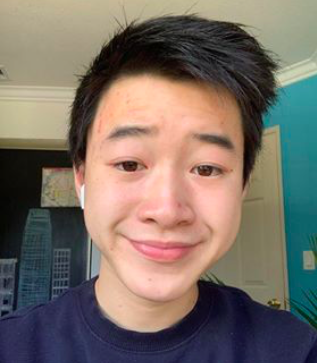 This competitive season will be Brian's third year competing in Science Olympiad, and he is extremely excited to watch and help the team continue to progress. Brian's favorite academic subject is Biology, though history is a close second. In his free time, Brian likes to drive for really no reason at all. His life mottos: "treat yourself" and "work hard and play harder" — basic, he knows.
Favorite SciOly Event(s): Water Quality
Ruth Lu - Vice President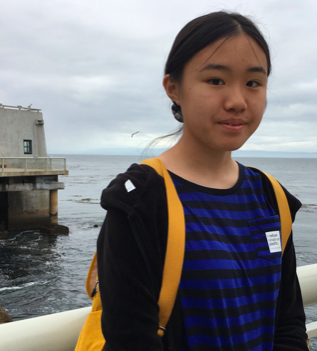 Ruth has competed in SciOly since middle school and can't wait for her fifth year. SciO is her favorite extracurricular because it gives her the oppurtunity to meet lots of cool people and win awards ;P She also likes to make and browse memes, code, birdwatch, and paint. Her favorite government spy drone bird is the harpy eagle. She hopes the team will do even better next year!
Favorite SciOly Event(s): Sounds of Music & Ornithology
Abinayaa Murugupandiyan - Secretary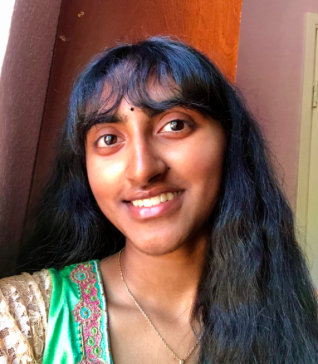 Abinayaa is excited to be participating in Science Olympiad ever since elementary school, and she loves competing with the team because she is given an opportunity to study a wide variety of sciences. Besides Science Olympiad, Abinayaa volunteers with her school's Musical Therapy Club as well as at a hospital. In her free time, she reads, listens to music, and gives lots of hugs. Abinayaa has high hopes for this year's SciOly season!
Favorite SciOly Event(s): Designer Genes & Sounds of Music
Rhea Shah - Treasurer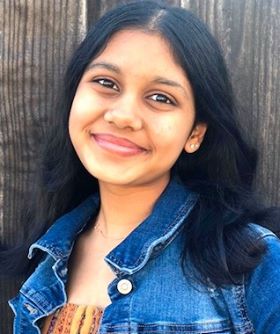 This will be Rhea's 8th year competing in Science Olympiad. She is also co-founder of Students for Students, a tutoring and coding teaching service for elementary and middle school students. Outside of SciOly, Rhea also dances, reads, is a DECA NorCal finalist, and hates hugs from her secretary. :) Rather than a glass empty vs. full philsophy, Rhea has a "the point is it's refillable" mindset. She is extremely excited about the upcoming 2020-21 season (top 3 at states woo!!)
Favorite SciOly Event(s): WIDI & Codebusters
Garima Upadhyay - Publicist
As a part of Science Olympiad for the 4th year, Garima hopes the 2020-21 season be better than the last. :)) Outside of SciOly, she spends an excessive amount of time reading or coding and hopes the pandemic ends so she can interact with other fellow humans again. She is excited for another year of pestering Ruth with all of her questions and getting top 3 in states. :D
Favorite SciOly Event(s): Disease Detectives & Water Quality
Anshul Garde - Preparation Coordinator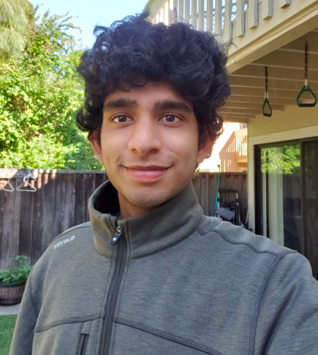 The 20-21 season will be Anshul's 6th year in the Science Olympiad. After being introduced to this wonderful competition in the 7th grade, Anshul focused mainly on building and construction events and still loves hammering away in his garage! Anshul likes to spend his free time reading online articles and news or just talking a casual bike ride. After the previous season, he hopes that the team continues an upward trajectory like the Ping Pong Rocket!
Favorite SciOly Event(s): Any Build Events EXCEPT Mission Possible :)
About Our Teams
All students attending American High School are welcome to try out for our teams at the beginning of the year. Each year, we choose 15 people for each team. Our tryout process entails trying out for specific events covering all the theory subjects, as well as builds that individuals are interested in. Once teams are selected, each student competes in 3-4 events along with a partner or trio. AHS regularly attends the Golden Gate Invitational, Bay Area Regional Science Olympiad, and Northern California States competitions.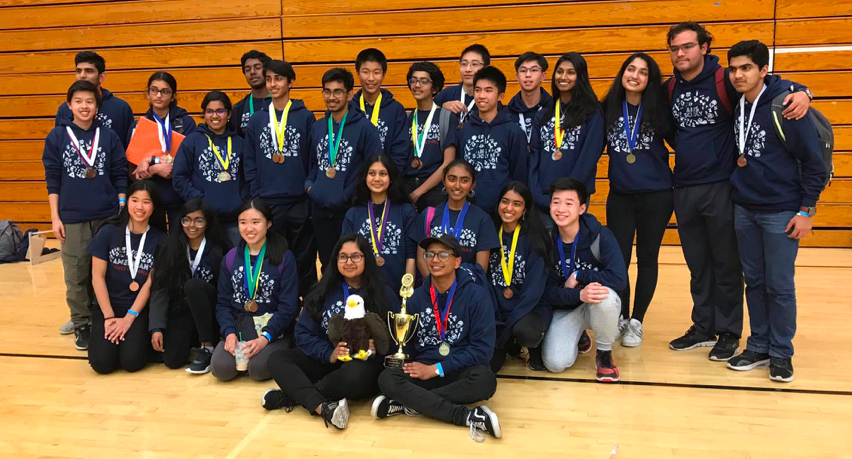 Blue Team
Aaron Li
Abinayaa Murugupandiyan
Adrish Kar
Anshul Garde
Brian Fu
Chakshan Kothakota
Garima Upadhyay
Jonathan Tam
Nandana Venkitesh
Ojasw Upadhyay
Rhea Shah
Riya Gantla
Ruth Lu
Saarth Gaonkar
Vedant Hariharan
Red Team
Aditya Mittal
Advay Chatterji
Aishwarya Manga
Brandon Liu
Daniel Wang
David Zhu
Deepti Kumaran
Jenny Wang
Manas Korimilli
Maxine Wu
Oscar Surendranath
Rishathvik Ramoshan
Sharvesh Vishal Kasiviswanathan
Siddharth Bhangui
Sonali Bhattacharjee